I am encountered with an error when trying to upload .lua files. They are being uploaded in a "scripts" folder under the APM. Initially there was a "scripts" folder not under the APM.(I am unsure of if this may be a factor.)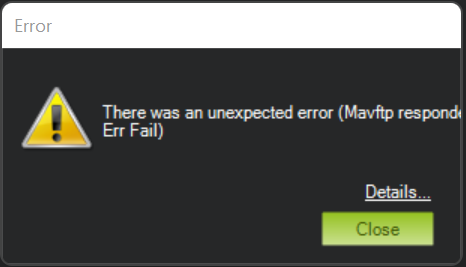 This is the resulting error message. When expanded, the details tab reveals this.


What may be causing this error, and how would I go about addressing it to get the .lua files to work in the given location?
Setup is using an Orange Cube and herelink, and has worked before.
Arducopter V4.1.5