My Tarot IRON MAN 650 flying well and stable in all mode with 6S 5400mah battery pack,nothing tuned,default parameter.
copter weight:about 2.31KG
motor:4X sunnysky x4110s 400kv
propeller: 4X1552
As the flying time was short, I bought new 6S 10000 batterypack,and copter weight was changed to 3.45KG.
When I flyed it again,I found my copter was unstable,it looked like the copter want to balanced one arm but it overdose.
I had tryed the following:
stable PID tuned down or up
loiter PID tuned down or up
Recalibrate Acc,compass.
I found nothing changed,any idea to help ?
Here is the IMU AccY between 6s 5400 and 6s 10000:
6s5400:


6s10000: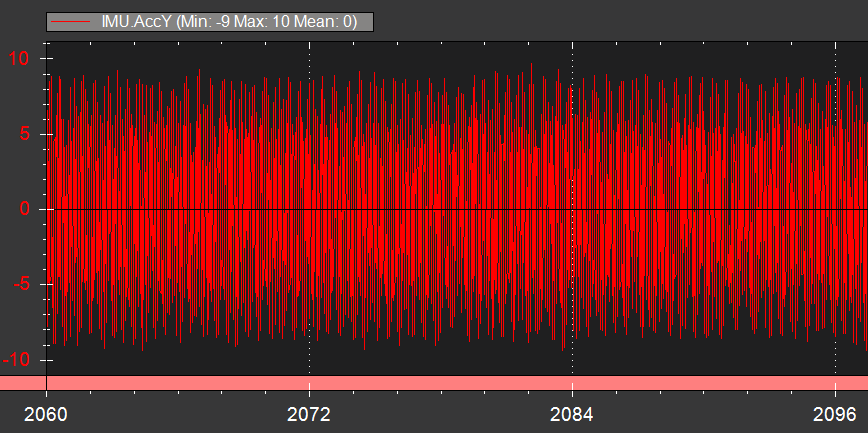 auto analysis:
Firmware Version V3.4.6
Firmware Hash e707341b
Hardware Type
Free Mem 0
Skipped Lines 0
Test: Autotune = UNKNOWN - No ATUN log data
Test: Brownout = GOOD -
Test: Compass = GOOD - mag_field interference within limits (6.84%)
Max mag field length (569.03) > recommended (550.00)
Test: Dupe Log Data = GOOD -
Test: Empty = GOOD -
Test: Event/Failsafe = GOOD -
Test: GPS = GOOD -
Test: IMU Mismatch = GOOD - (Mismatch: 0.28, WARN: 0.75, FAIL: 1.50)
Test: Motor Balance = GOOD - Motor channel averages = [1465, 1449, 1432, 1429]
Average motor output = 1443
Difference between min and max motor averages = 36
Test: NaNs = GOOD -
Test: OpticalFlow = FAIL - FAIL: no optical flow data
Test: Parameters = FAIL - 'THR_MIN' not found
Test: PM = GOOD -
Test: Pitch/Roll = GOOD -
Test: Thrust = GOOD -
Test: VCC = GOOD -