Hello everyone!
In Loiter mode,
While moving the drone frome one point to another point its holding the constant alttitude.
But when I leave the pitch or roll stick to the middle position drone is stopping at one point but its going down around 1 meter then comming back to the actual alttitude.
How to solve this isues?
Please let me know.
Note:
I am using Mission planner beta version 1.3.75 and Copter 4.1.0 beta version.
Did Dynamic notch filter and autotune.
1.Hover thrust value from the log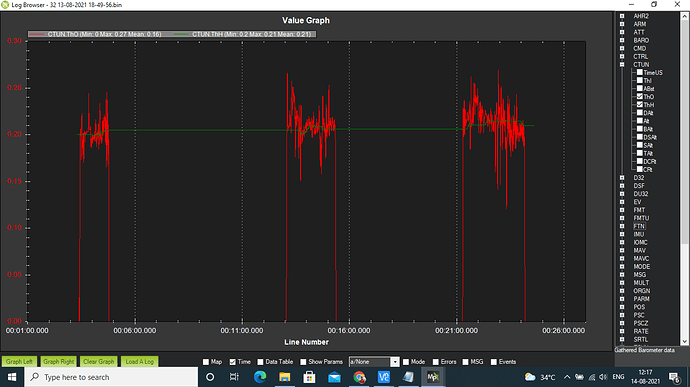 Current set value: MOT_THST_HOVER - 0.2096378