@xfacta
i have T.Drone M690 equipped with CUAV V5+ AC 4.1.5 stable.
as per Arducopter tuning instructions I have configured everything like Initial parameters, Hormonic filters.
i just carried out Autotune yesterday and it was completed after 45min of flight ,each axis takes about 15min to complete .but meanwhile autotuning i got HUD message that Autotune:failing to level please tune manually but anyhow finally i got the message Autotune success message finished all Axis.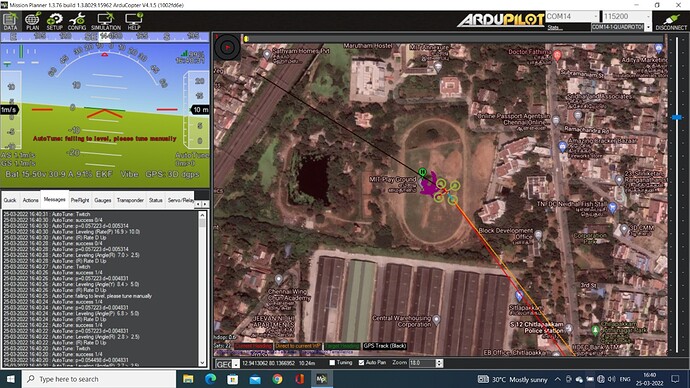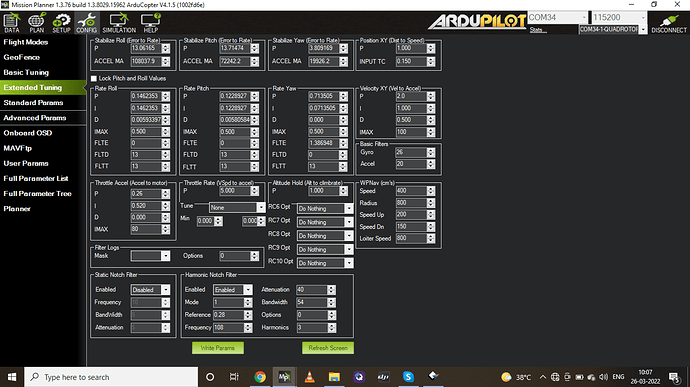 this is the Autotuned PID values …but its a bit very unstable and its keep oscillating when switch to loiter mode. look like Manual tune would be better . This is the parameter file i have attached
M690 Autotune.param
(17.3 KB)
i have attach both Autotune flight log and after autotune flight log for your reference
https://drive.google.com/drive/folders/1NbVIxrCTMjUuZiKbyPujZ7kyawirWkMP?usp=sharing