Hi,
I installed Release 4 RC2 on the Kakute F7 mini board. The ship flies nicely but logging is not working.*I I get these errors on the HUD: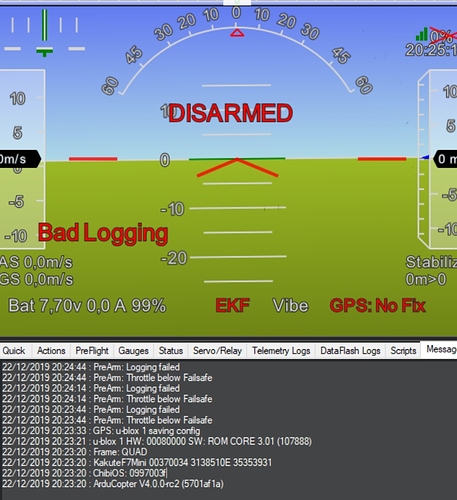 Then trying to download logs , the following error is displayed:

The log parameters are as follows:

Any idea what I'm doing wrong or is this an issue with the F7 mini (Kakute) ?