Hey guys,
I am actually writing my thesis about power consumption of different UAVs.
After I calibrated all necessary sensors, I did a lot of test flights. Now I want to analyze these data.
My aim is it to take a specific time period (e.g. 10sec in FBWB or loiter mode) and calculate everage current, voltage, speed, vertical speed and so on and deviation.
First I opened the log file with Excel. That worked but some data have strange units and I do not the seconds when someting happened.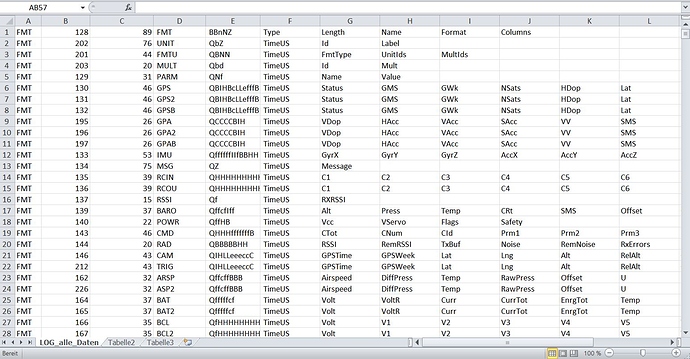 So I tried that the file from this guy: https://www.youtube.com/watch?v=Qd9irkB-lk4
But time and distance is not calculated correctly: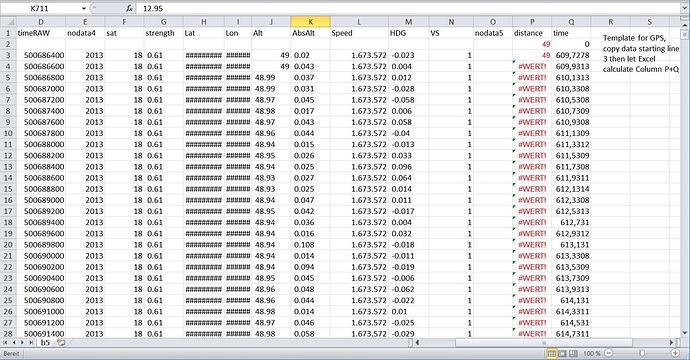 Then I tried this program but I could not open the converted txt file. Maybe it is incompatible with new versions. https://diydrones.com/profiles/blogs/extracting-data-from-tlog-files-for-plotting-in-excel:
Are there any other possibilities? A graphical interface where I can set in and out points would be much easier. The box of log browser is not so precisely. Maybe there are other tools for analyzing.
Thanks.