I was wondering if someone would look at my Autotune log file and be able to tell if the Roll and Pitch PID's are reasonable. They seem too high from what I've seen, and I'm a little afraid to fly with them. I've recently re-built this with stronger frame due to vibration problems. Vibrations are now low and no clippings.
1200mm hexacopter
Black Cube 2.1 (mounted on 3M tape)
Herelink
ArduCopter v4.0.3
T-Motor MN501-S KV240
T-Motor Flame 70A LV ESC
CF 18"x6.1
Tattu 6S 10,000mah
Total weight with batteries is 7400g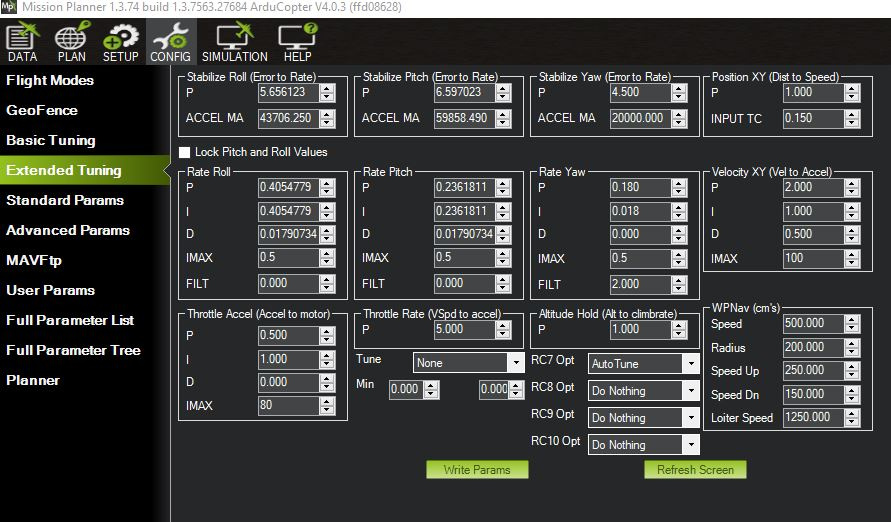 This is the log file of a Roll and Pitch autotune:
https://drive.google.com/file/d/1cTAxoduj7Ze2ZTyHAcmJVeIOIshmPcnJ/view?usp=sharing
I noticed with this heavier frame MOT_THST_HOVER is now at 0.60. I'm a little concerned about that sense I still have a payload to add.