My camera copter is ready for maiden flight except PIDs are still default. Would someone here recommend which PIDs I should try for first flight and perhaps give a tip what else should I do before flight? Maiden flight is as quad and final is X8.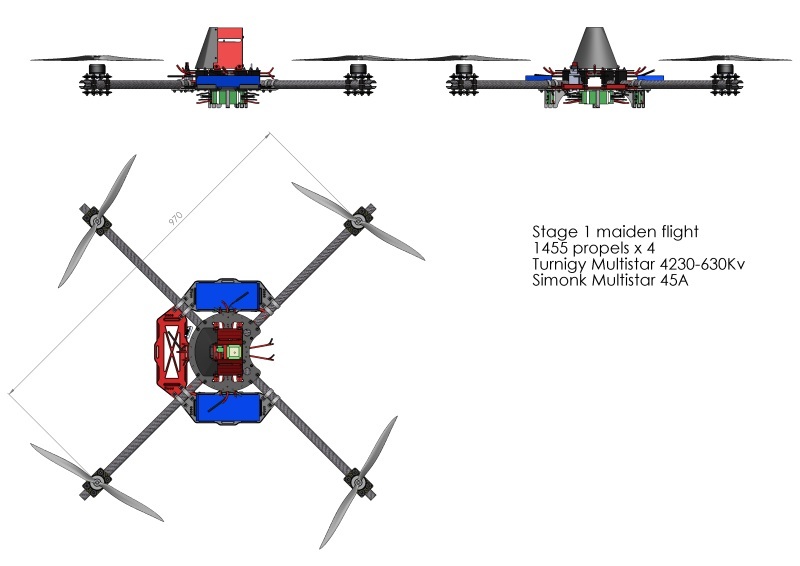 Weight with 1100gr camera/lens, 6m2 parachute and 3 x 8Ah batteries is about 9.6kg. Motors are Multistar 4230-630kv 4s. ESC:s are Multistar 45A flashed to SimonK. Motor to motor distance is about a meter. Propels at maiden flight are 4x1455. Final propels are going to be 8x1655 or even 8x1855 if 1655 looks ok. APM is 2.6 with external magnetometer. GPS is Ublox. APM is powered with APM power module.
So far I have done basic propel balancing, compass calibration, ESC calibration, accelerometer calibration and checked motor directions and tried throttle behavior with reversed propels. Magnetic interference level I planned to try next.