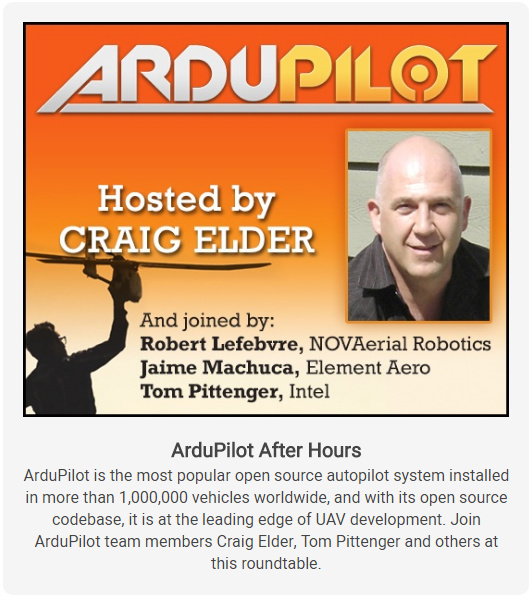 Come join Tom, Jaime, Robert, me, and as many of the other developers as we can gather for InterDrone
This will be my fourth InterDrone and the third year that ArduPilot will have a booth. There are lots of interesting presentations and we'll have another After Hours session too.
We would love to see you there.
http://www.interdrone.com/after-hours