Hi Folks,
I'm busy making a skid steer buoy to be used as a Windsurfing Marker. I've been watching/following these 2 discussions and my buoy is based on things I have learnt in both of these:
Maker Boat Basic
RC BuoyBots
The idea is to have a self positioning marker that can deploy, stay on position for up to 4 hours and then RTH.
Here are a couple of pics of where I'm up to.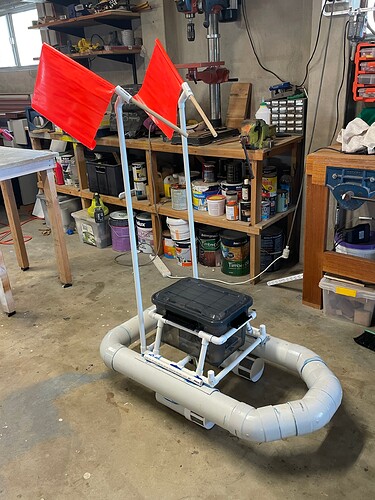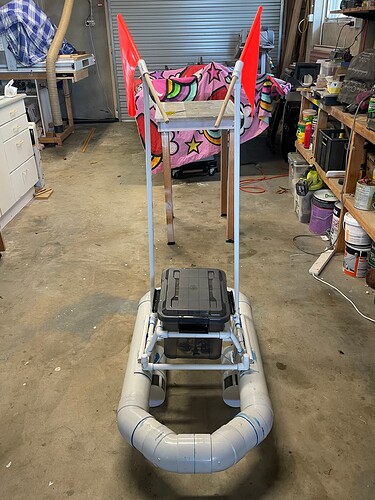 and the internals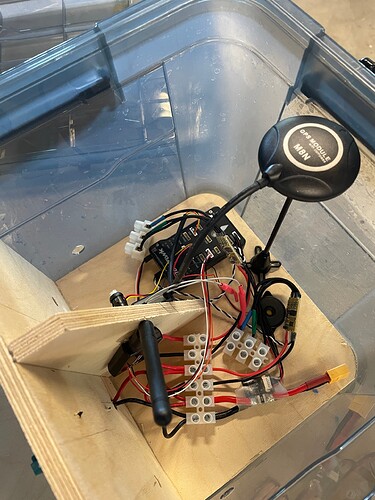 Everything is going well and on water trials are very promising (apart from needing a much bigger battery)
I'm currently using QGroundControl and version 4.1.2
QQ for anybody in the know. The buoy is loitering quite well until I push it sideways which could happen if a windsurfer runs into it. Then she takes off in a 10m circle with only 1 thruster being powered and it takes ages to find it's position again (but it does eventually).
If I leave it alone in strong wind or current then all is good.
She occasionally has this behaviour the first time I throw it into loiter mode as well. But if I ensure she is pointing into the wind and almost stationary before throwing the loiter switch then all is good and she holds position beautifully.
Loiter radius is set to 0.75