I'm considering to angle my motors slightly forward (5-10degrees) to get the airframe Hover/Loiter at that angle. Target is to get more lift during VTOL transitions.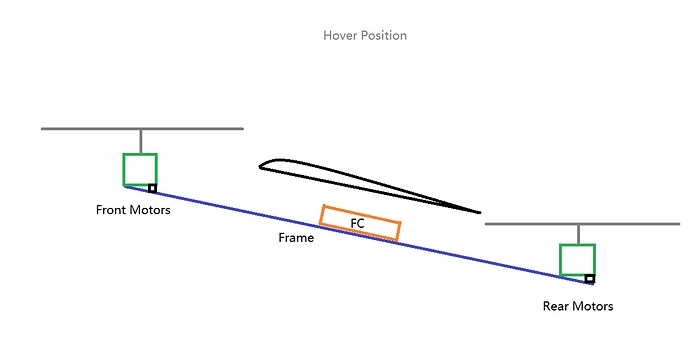 Question: will the FC (Cube Black) be OK with hovering at an angle? I guess no problem in position hold, the FC would just do what is necessary to keep the copter where it is, same as in wind.
But what about altitude hold/stabilize odes? Will the copter drift away?
When I calibrate the gyros, should I calibrate the motors being vertical or the FC z-axis being vertical?