Hello, after I installed it according to the installation tutorial on the official website (Setting up the Build Environment (Linux/Ubuntu) — Dev documentation), an error was reported. I don't know how to solve this.
# Option "-e" is deprecated and might be removed in a later version of gnome-terminal.
# Use "-- " to terminate the options and put the command line to execute after it.
Connect tcp:127.0.0.1:5760 source_system=255
[Errno 111] Connection refused sleeping
Traceback (most recent call last):
  File "/home/rap/.local/bin/mavproxy.py", line 1395, in <module>
    load_module(m, quiet=True)
  File "/home/rap/.local/bin/mavproxy.py", line 498, in load_module
    module = m.init(mpstate, **kwargs)
AttributeError: module 'terrain' has no attribute 'init'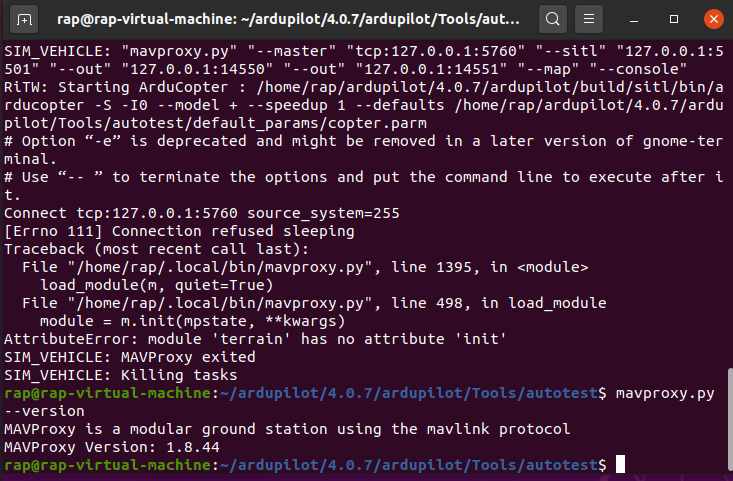 And every time I run this command (Tools/environment_install/install-prereqs-ubuntu.sh -y
) Will look like the picture, I'm not sure if this is normal, I need to exit with ctrl+z.