Hi
I've asked similar questions in the previous installment.
In this case, Chris told me that a bad sensor was the cause.
I prepared a new gas.
This is set to RPM 9,000.
However, B_LOG showed different data than 9,000.
The top is the rpm of the helicopter 'A' set at 6,000 rpm.
rpm comes in very even
The bottom is the new helicopter 'B'.
The rpm is set to 9,000
Very unstable.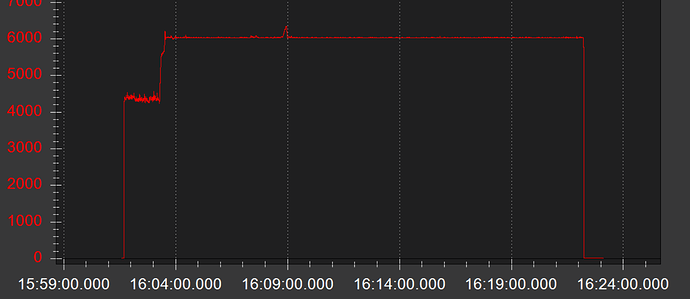 Recently,
I am constantly experiencing problems with RPM monitoring that I have not experienced before.
Even the well-monitored FCs will have problems.
In addition, these fcs have never changed their settings in the meantime.
I'm using the governor.
The governor settings are all the same.
The actual rpm of the helicopter seems to have no special changes.
On LOG, the RPM varies by about 1,000.
This is enough to feel the helicopter's flight sound.
But there was no change in sound.
Is this the governor problem or the fc problem?
Or is wiring a problem?