I am trying to connect an XBox controller through Mission Planner to the Pixhawk. I would like to see it doing something on the bench before moving it to a rover.
Ardurover 4.2.1
Mission Planner 1.3.77
Pixhawk 2.4.8 not connected to anything else but the PC via USB
I have an Xbox controller connected as a joystick. One joystick is set to affect Ch 3 (Ry) and Ch 4 (Rx)
The joystick is enabled.
Under Radio Calibration I can see that moving the joystick affects the Throttle (ch3) and Yaw (ch4)
I have turned off ARMING_CHECK and BRD_SAFETYENABLE
I then arm the pixhawk
HUD reports "ARMED", "Unhealthy AHRS" and "GPS: No Fix"
SERVO3_FUNCTION is set to 70 (throttle) I have also tried it as 1 (pass through)
Using an oscilloscope, I see a single square wave on MAIN OUT 3. It doesn't vary when I move the joystick.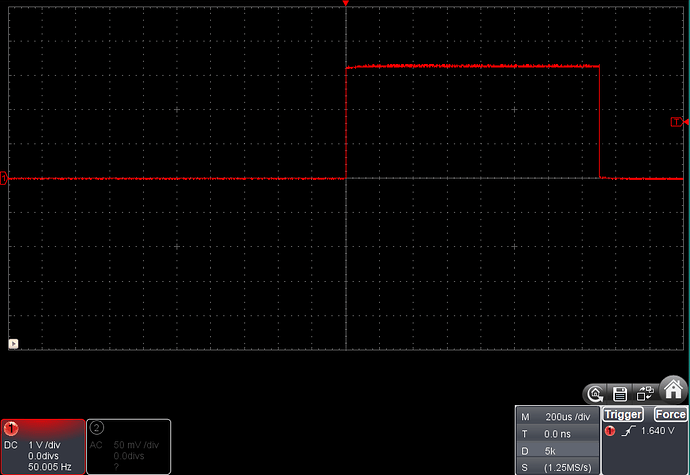 What am I missing?
EDIT: Realized it was not good to be testing this with a servo even if it was a micro.