Hi Folks,
I am moving from an ESC setup for a skid steer boat to trolling motors (from brushless to brushed motors).
So I now have a pixhawk 2.4.1 and 2 of these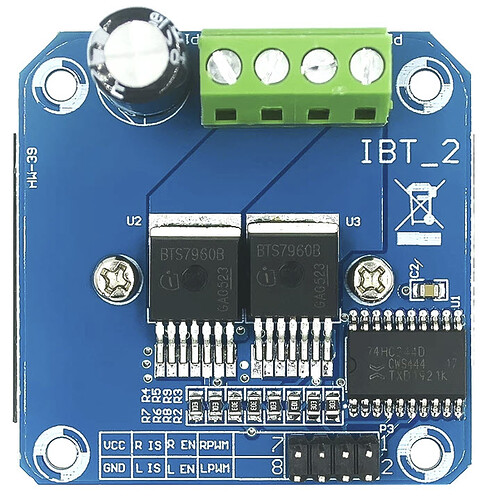 But I cannot find any useful info on how to wire them to the pixhawk.
This page https://ardupilot.org/rover/docs/trolling-motor.html tells me it's possible but is useless for which pins are used for what.
So for each motor I have the 3 pins in the back of the Pixhawk (-) (+) and (S) on outputs 1 and 3. and I have set the SERV01_FUNCTION and SERV03_FUNCTION to Steering Left and Steering Right and MOT_PWM_TYPE = 3 (BrushedWithRelay).
But I do not know how those pins should be wired to the 8 pins on the bridge drivers.
Can anyone point me in the right direction please?
ta
Neil.