TL;DR - Serving as a live test dummy to set up and share usage of SITL with Garden Gazebo on Apple Silicon M1 MacBook Pro.
Apple Silicon provides exceptional performance that in all likelihood will grow in popularity. Currently there is nascent support for a non-software engineer/developer can make use of this platform to perform simulator work with the likes of ArduPilot and Gazebo. With the upcoming release of Gazebo, Garden, Apple silicon (arm) will be supported natively. This can be used with ArduPilot SITL to perform simulated flight testing and development of different vehicle platforms.
This takes inspiration from @rhys 's excellent work Ship Landing Ignition Simulation,
---
Attempt so far,
Noting that there are significant reference changes as the Simulator is changed back to being named Gazebo from Ignition, https://gazebosim.org/docs/garden/migration_from_ignition.
Install homebrew https://brew.sh

Attempt to follow Garden binary install guide (not source) https://gazebosim.org/docs/garden/install_osx

Attempt to follow start up guide
https://gazebosim.org/docs/garden
Note, command references out of date. User should now open one terminal and start Gazebo server with 'gz sim -s' command, and a second terminal to start client GUI with 'gz sim -g shapes.sdf'.
We are now at this point: run 'gz sim -s' , following output is displayed.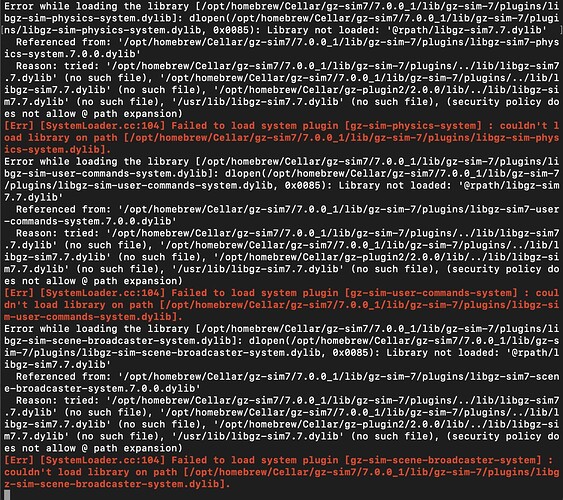 In second terminal, run 'gz sim -g'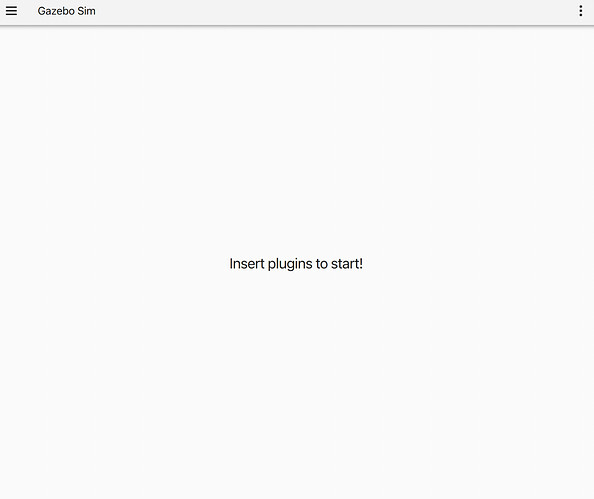 Seems like it is likely something very simple to resolve if I knew better how. A similar result is observed when 'shapes.sdf' is appended to previous commands.