If it's possible, I'd like to simulate using my LW20/C in the Mission Planner SITL Simulator.
The docs direct parameters for an analog rangefinder as follows: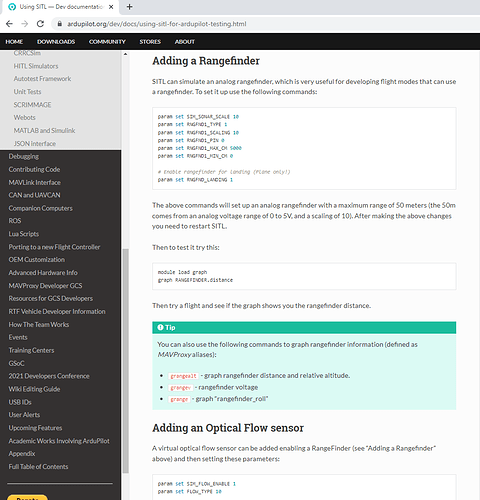 These docs are for using the MavProxy simulator - but perhaps the settings are the same.
Following this guidance, the simulator reports that the rangefinder is not detected.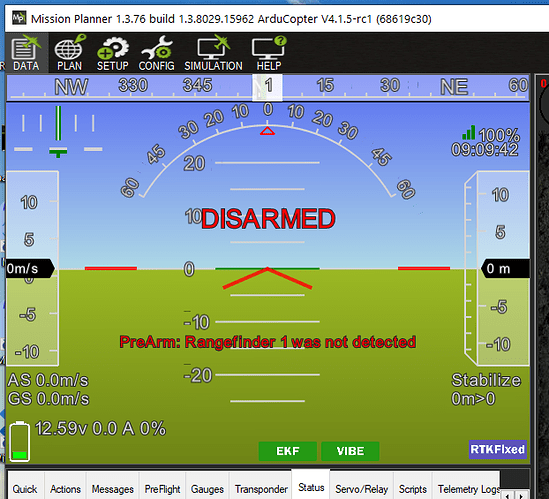 I noticed in the Adding an Optical Flow Sensor section (right below Adding a Rangefinder) there's reference to setting a parameter that enables the optical flow sensor.
Is it possible that there is something like that required to enable a rangefinder?
If a Lightware LW20/C (I2C connection) isn't supported, the analog rangefinder will likely suffice for my purposes using the simulator.
Thank you!