Hi All,
I am hoping someone can help me. I looking to create/use a custom Ardu OctoX mixer that mimics DJI's Octo layout so I can easily switch back and forth between controllers.
This is the default OctoV layout in ArduPilot: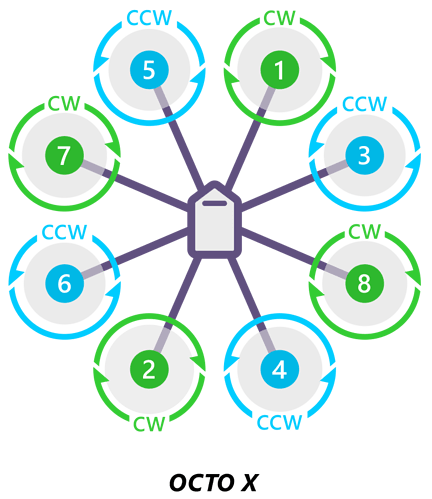 This is what I need the custom motor mixer to do:

How would I go about doing this?
Thanks!