Hi to all,
I've bought these radio modules: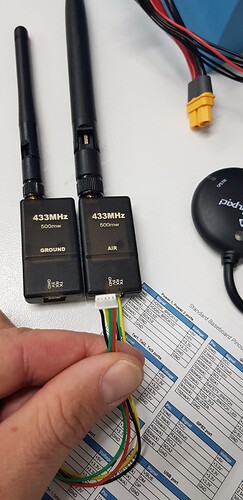 The problem is that the connector from the radio module only has 4 wires (GND, VCC, RX, TX) and it doesn't match the connector TELEM1 on my pixhawk.
What should I do in this case?
I checked the telem1 port pinout and it says:
VCC
TX
RX
CTS
RTS
GND
Should I connect the RX from the radio module to Pin 2 on TELEM1 port and TX from the radio to Pin 3 on TELEM1 port?