I just flashed Arduplane firmware V3.9.4 into an OpenPilot Revolution board using iNAV configurator in Google Chrome. Gyro works as seen in HUD of MP. However when I do radio calibration, the screen appears as attached, and not allowed to calibrate. Servos do not move in response to Tx stick. Rx works when bypassing the Revo board.
Since Arduplane V3.9 is the first version capable to run on non-Pixhawk FC (in my case, Revo) using ChibiOS, is there something to do with this OS! ? What should be done to configure the radio , RC parameters in Configuration tab of MP ?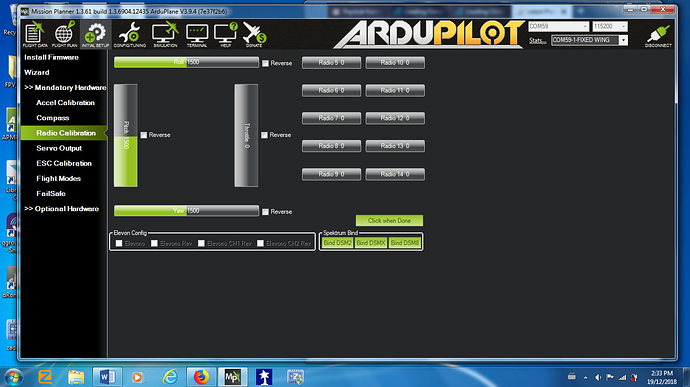 Appreciate your help.