Hi,
I'm defining custom parameters for my ardupilot firmware. I try to use the g2 list.
Somehow the accumulative parameter idx goes beyond 63. Then I get an error as shown in the screenshot.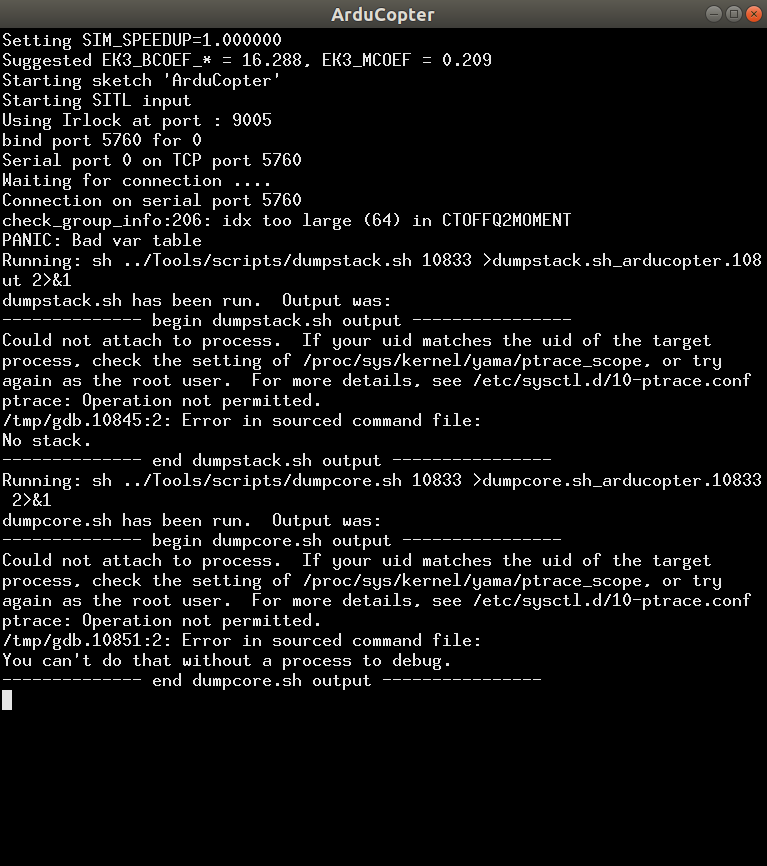 I check the code and find the definitions below (in the file /libraries/AP_Param/AP_Param.cpp)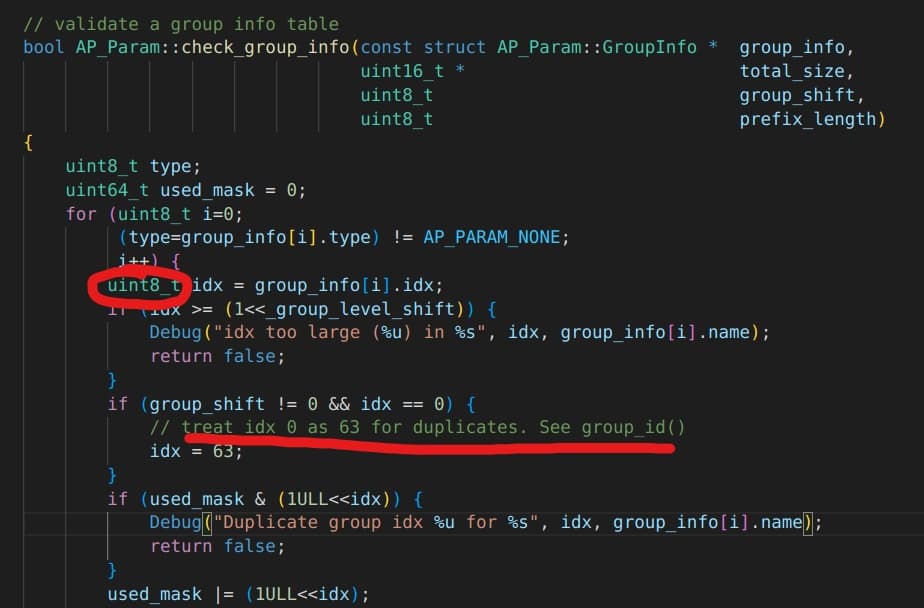 It is weird that the idx should be able to go beyond 63 since the variable "idx" is defined as uint8_t. However, the comment "treat idx 0 as 63 for duplicates" makes me confused. Can idx go beyond 63 or not? How many parameters are supported under ParametersG2?
Thanks!