How do I can use UNKNOW (turn on/off Spray Function) command in mission plan line of command ?
Use any RC channel and control that channel at any time when you are in mission. you will find out in servos and relay option in-flight data tab in the mission planner app.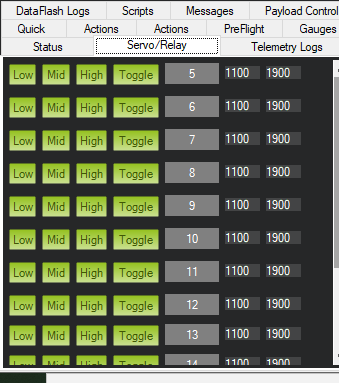 thank you, but I need turn on and off automatic by mission, no by RC manually.
The Spray Function is important to control flow of pump, but, end of line, it need to turn off !
Waiting for new functionality of Mission Planner - Flight Plan grid option.
thank you !
When you make mission, you have choose to spray on, off and perticular flow rate. This controlling of spraying is depending on you choosen PWM of sprayer channel.
Thank you