Hi there,
has somebody set up Holybro H-RTK F9P as base station?
Thanks
I'm still struggeling to get the H-RTK F9P running with MissionPlanner. Can someone help?
Thanks!
do you have the H-RTK running?
yes, only I Have a m8p version, but
I just followed the guide that I put you above and it worked
with the F9P I don't see any sattelite bars in MP so I'm wondering.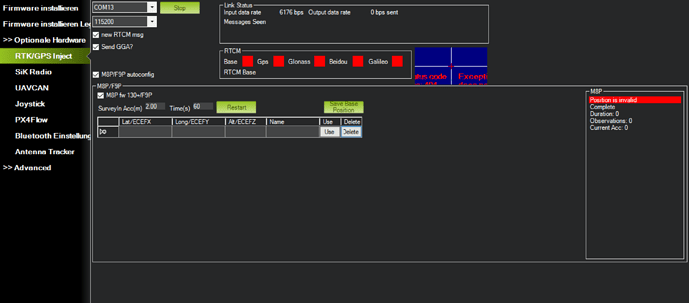 Despite that in u-center the module is running…
do you have the base station well connected to the pc? is it the correct port? the correct baudrates? you have the drivers (in case the pc does not recognize you device)