Hello, I have another problem with my quadcopter, this time landing! It performs well in flight, but when it comes to landing, I'm not very satisfied with the result, especially in windy conditions! It oscillates back and forth like if I was pushing the pitch back and forth suddenly. It only happens when in GPS modes like loiter, RTL or Land!
I don't have logs, but rather a video demonstrating the issue!
Also here are my pid settings: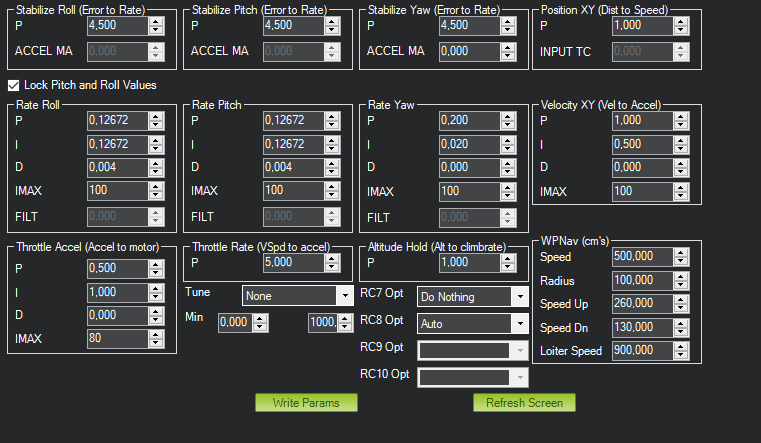 What could it be? Maybe my PID is too high? Or PID too low?