Hi Everyone,
This morning I had three successful flights on my hexacopter (Copter 3.5.7). On the fourth flight I attempted a takeoff in Auto mode using a Takeoff mission item set to 30 metres. After releasing the throttle to halfway in Loiter mode and then switching to Auto, the copter took off to about 1.5 metres and then stopped. I then landed the aircraft (unsuccessfully - my fault). I would like to figure out why the aircraft didn't complete the Takeoff mission item to 30 metres. The desired altitude, although it does climb, seems to not go above zero. (See image below)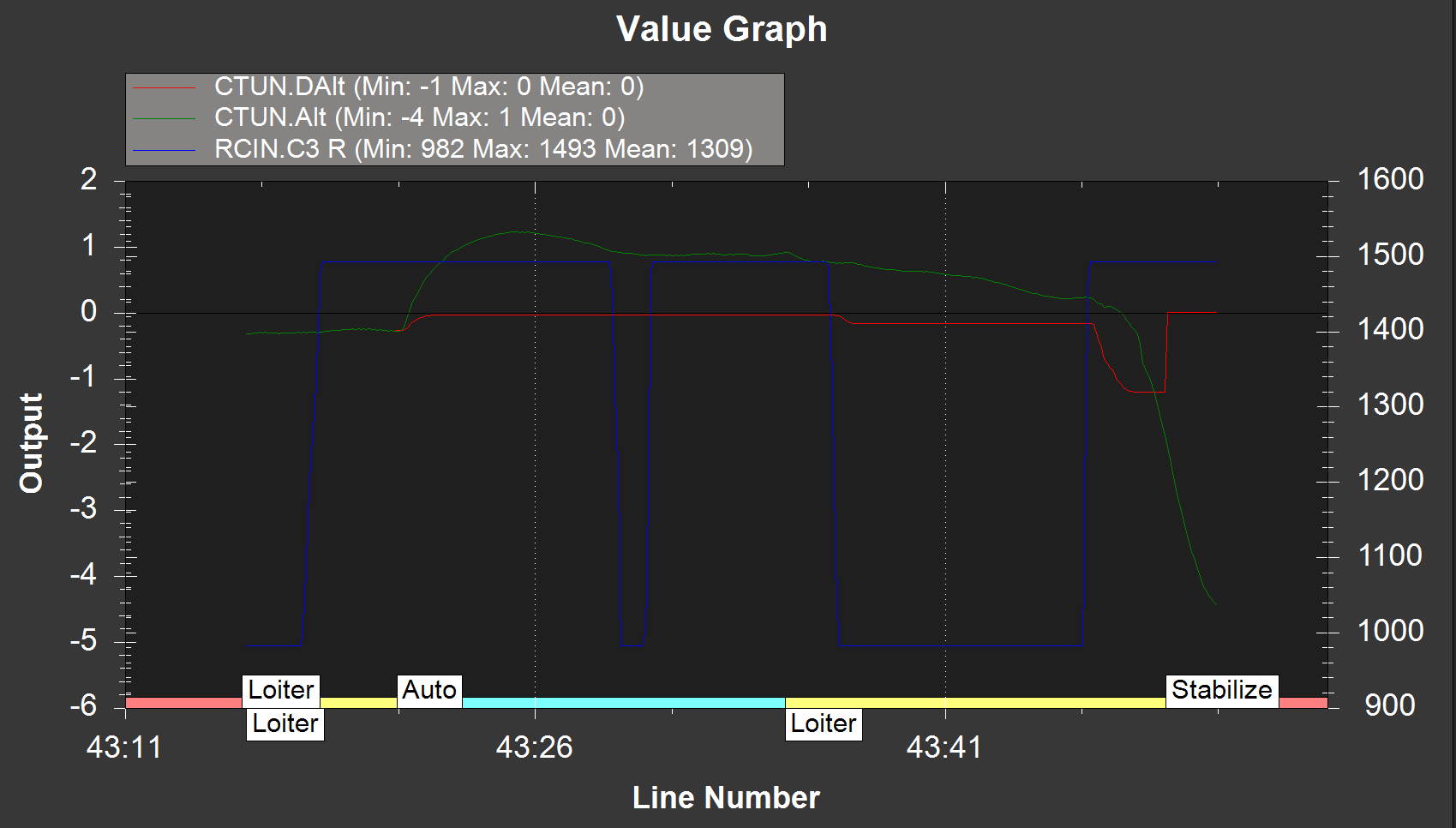 The bin file for the flight is at the link below.
Any help would be greatly appreciated.
Thanks,
Luke
BIN: https://www.dropbox.com/s/ls450e04d13tpff/2018-12-04%2009-43-16.bin?dl=0