Hi,
Hexacopter crashed 3 seconds after take-off. The aircraft was at its first stage of flight testing after Initial Setups and pre-flight tuning were implemented.
Aircraft Specifications:
FC: Navio2 + RasPi 4 B
Frame: DJI S900
Motor and ESC: DJI 4114 Pro - KV:400 (with built-in ESC)
Battery: 2 x 6S LiPo 16000 mAh 24C
Weight: 7.6 KG (2:1 T/W ratio MTOW 8.2 KG)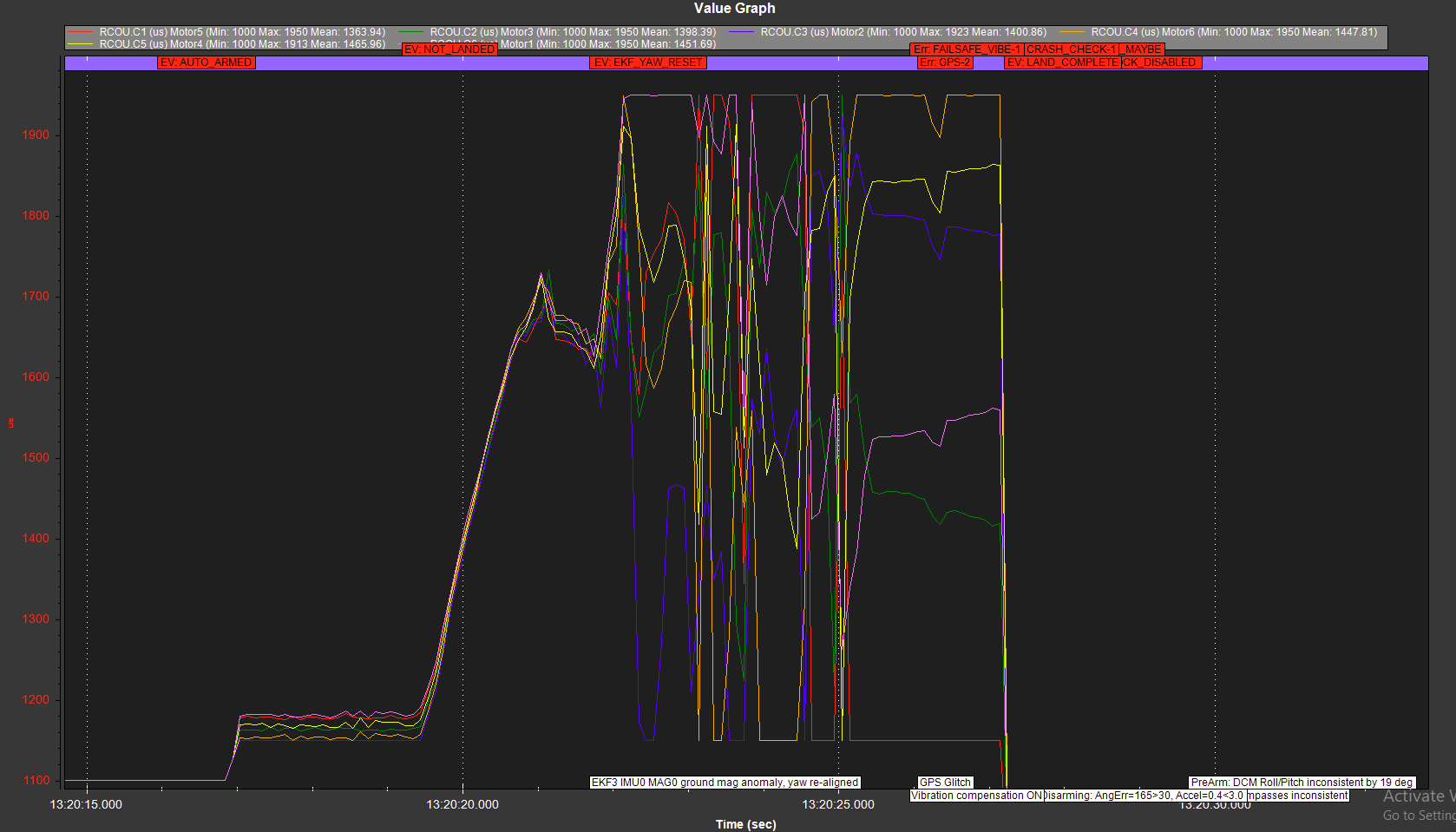 Screenshot above shows that the motors started with no oscillations or no motor vibration. Although it shows that the right motor (M1) maxed out (saturated) right before the hex crashed, I didn't get any Thrust Loss error. This caused the hex to make a right roll and crash to the ground due to unbalanced propulsion. Any thoughts or advice?
Log can be found here:
https://drive.google.com/drive/folders/1KuVaKM559bqpLQ9vO3DSsR69qVpYimzx?usp=sharing
Thanks!