Hello guys,
My craft flew okay days ago. No changes were applied and and mechanical structure was not damage since the last flight. Today, I have the problem that it can not take off. Right at the moment, I input the throttle, it started to yaw.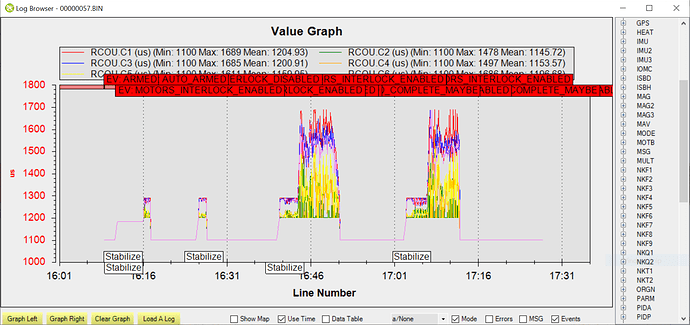 It seems to me the servos out (motor 1 to motor 6) went wrong!
This is the log file:
https://drive.google.com/file/d/1-Ic6bDgbbFNunKr2ERUCGjjh7pKZ57xy/view?usp=sharing
Hope you guys have some time to help me figuring out the problem.
Thanks in advance.