Hello,
I have a little problem with understanding the Condition_Yaw command. The copter should fly beside the street first on the left than on the right side of the street. The copter and camera should always point to the street and take any x meters a picture.
I created this little example, but the problem I have is, that the copter will turn 90° for the first waypoint but goes back straight forward when it reaches the second waypoint. I tried to use this command on every waypoint, but it turns the copter again 90°. What I didn´t try yet, use this command on every waypoint but leave it with 0. Would that help?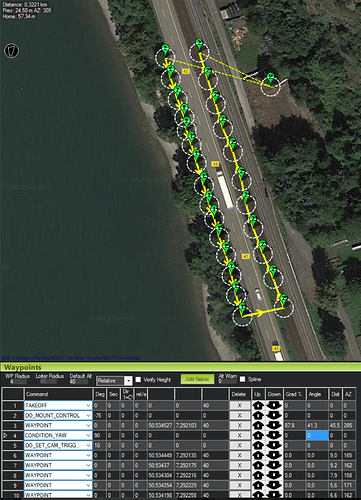 Hope someone can clear this up for me. Thanks for the help!