Hello everyone!
I am a member of a student team based in Munich and we are building a fixed wing VTOL aircraft. It has a rather unconventional motor setup, with 4 hover and 2 cruise motors. The cruise motors are mounted at the tip of the wings and they are NOT tilt-rotors. Below you can find the concept.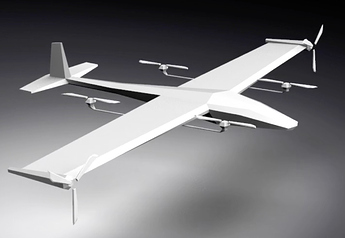 As we are performing the vertical take-off using the hover motors, we want to control the YAW by differential thrust with the cruise motors, which are indeed turned off in modes like QSTABILIZE or QHOVER. But we don't want to go into forward flight in that mode like FBWA.
We were thinking about creating our own flight mode using the development environment of ArduPilot. However, we are not familiar with the arduplane code and could not decide where to start. On the other hand, we are not sure if that is the right approach for the given problem at all.
I would really appreciate the feedback, a helping hand and new solution ideas.
Thank you!