A colleague from overseas asked me if I could take a look at his VTOL mission to help figure out why no photos were taken.
I've not used ArduPlane yet - but have done photo missions with ArduCopter. I thought maybe I could help - and learn something at the same time. So I agreed to help if I could.
I received the BIN file and the Waypoints file for the mission - and have uploaded both to dropbox.
I tried to run the mission in the SITL simulator (plane) but couldn't get the aircraft to take off. So there's my first opportunity to learn something.
I ran the geotag routine in Mission Planner against a directory with dummy image files - and it reported no CAM messages. That agrees with no photos taken.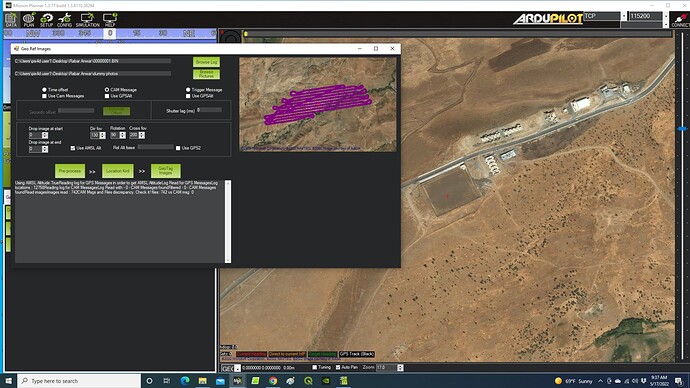 I loaded the BIN file into MavExplorer to list out the MavLink messages - I saw nothing unusual to me.
The mission is set for 20 meters/second and photos every 47.6 meters - one photo every 2.38 seconds - so I doubt the cameras limits were exceeded - and besides - there were no CAM messages.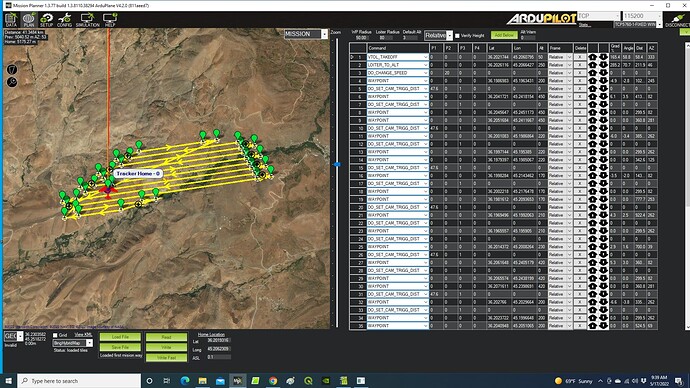 If anyone has a few minutes to spare - could you please take a quick look at these files and if possible, identify why no CAM messages were issued to trigger the camera shutter?
Thank you for your kind assistance!