After an extremely helpful link to https://plot.ardupilot.org by amilcarlucas, I was able to analyze my logs from my previous thread. Build specs are in that thread.
Logs: https://drive.google.com/drive/folders/1e5P62F5Z_f1pMRh5A1Y-99YVy0w4KdUj?usp=sharing
I think, and this is where I need help confirming, that compass disruption of some sort caused my quad to begin to yaw crazily and begin to lose control.
Of course, this happens right as low battery fail-safe kicks in with RTL. Are they related?
Any help and guidance is greatly appreciated!
MAGx and MAG2x (notice the quick sharp dip in ATT.Yaw… I'm stumped. The quad didn't actually yaw at that point):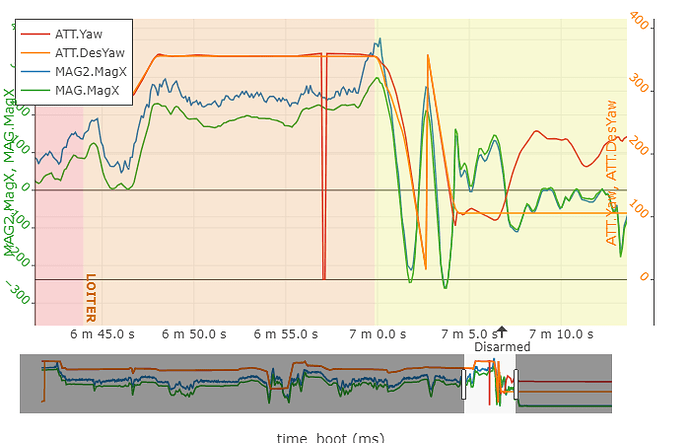 MAGy and MAG2y: