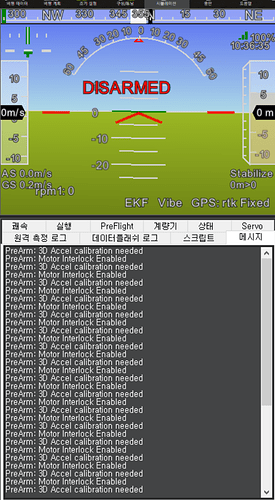 Hello friends
I have a question in a long time.
I am very embarrassed because it was not a problem before.
I want to simulate a helicopter.
It was very good in the past, there was no problem.
But I wanted to run the simulation today, but I get this error message.
Is it necessary to grab a virtual pixhawk and do an acceleration calibaration (joke)
The motor interlock problem also annoys me.
This one day will come up and one day will not.
There are no rules, so we can not infer what is wrong.