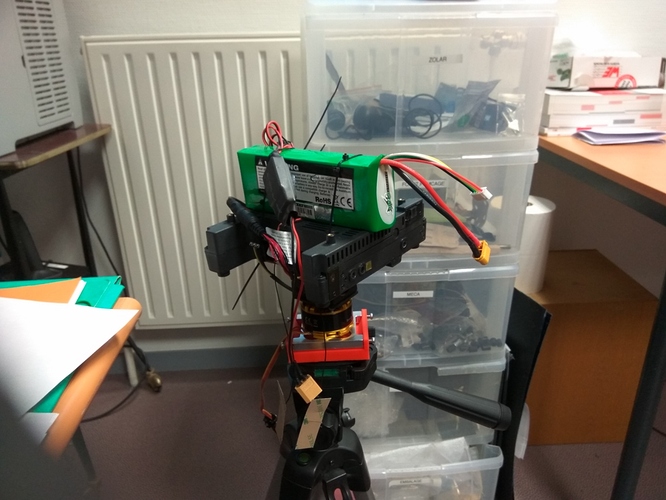 The actual codes used to control, stabilize, and calculate the correct attitude of the drones all use kalman filters.
The drawbacks of kalman filters is that they get dizzy very rapidly when the IMU is mounted on a rotating frame. After a few turns, the algorithm diverges, see video : https://www.youtube.com/watch?v=s3XAoyv0hcc
The idea of the current approach presented here is to add a first harmonic Fourier transform in order to unspin the information retrieved from the IMU sensor.
Here below you will find two views of a rotating airframe exposed to gravity g and rotating at
rad/s. The IMU reference frame x,y,z axis are represented as well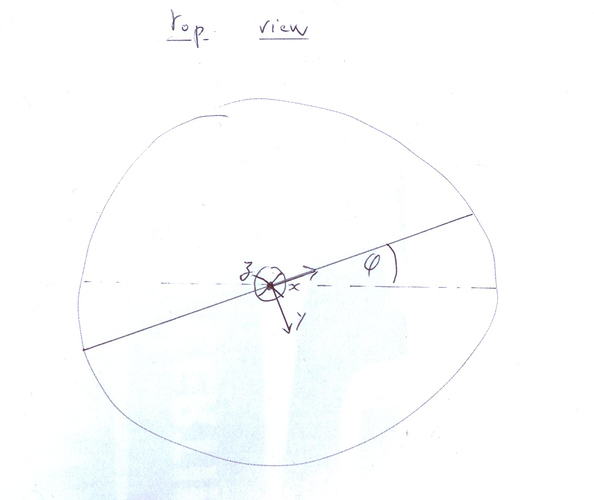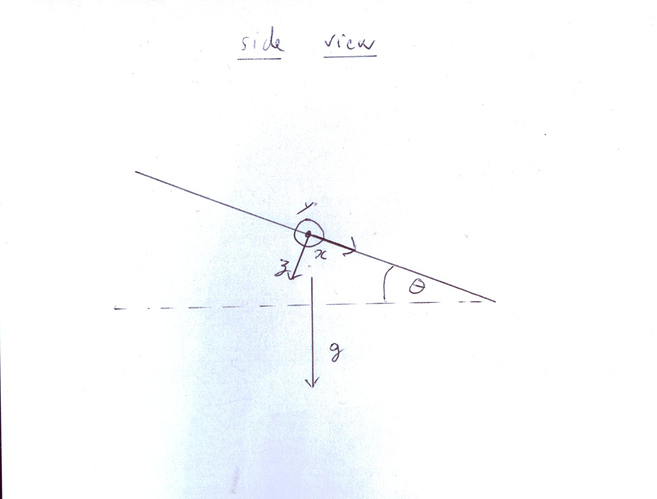 so we have an acceleration vector equal to



Thus, if we apply the Fourier transform to the first harmonic

then we find the amplitude A



With the help of Fourier Phase calculation we can determine the dephasing angle

if we chose our aircraft heading to be precisely

then we can simply feed the kalman filter with the following accelerometer instant values


(instant value unchanged or averaged over a rotation period)

accelerometer offset won't have any incidence on the calculation as the resulting dc component will be filtered by the Fourier transform.
Given the heading chosen

unspinned instant gyroscope values will be



(unchanged value)

as with accelerometer, the gyroscope offset won't have any bias incidence on the calculation.