I just set up an Emlid M2 with ArduCopter and everything works fine, I get a stable RTK position, but I see a huge offset in the altitudes of what the M2 and what ArduCopter reports, in my case it is about 47 meters! Why is this? Does Arducopter convert GPS altitude to a different datum? Can this be disabled?
Here are the ArduCopter logs:


And the M2 logs, which I would expect to appear in ArduCopter: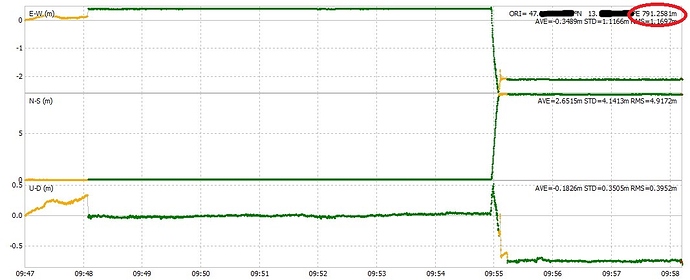 The other non RTK GPS (Here2) is also showing a similar altitude (around 743m) in ArduCopter.