Hi guys! Since this community has been so incredibly helpful, I'll hereby start donating $5 for each solved problem.

Here we go: I'm trying to do some photogrammetry on my Tarot 650 with a GoPro and a T3-3D attached.
The Auto flight plan works well except the camera doesn't point at the ROI (sometimes just above it, sometimes somewhere completely different) and I can't manually override the gimbal movements. There is most likely a rookie mistake somewhere in there and I'd be glad to find out where.
Here is the Flight Plan as a screenshot: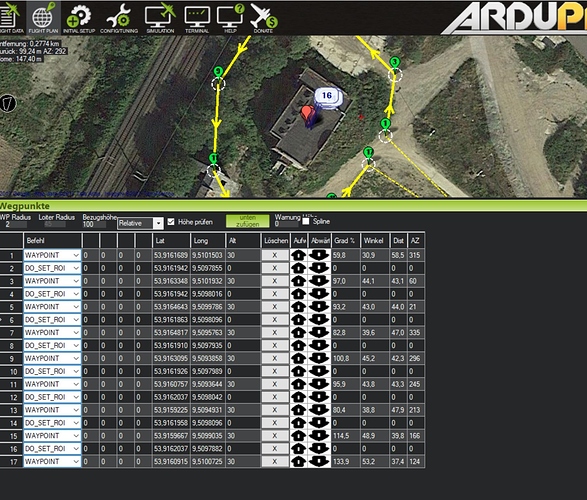 Here is the log:

And here is the video showing the camera movements.

Thanks a lot in advance!
Oliver