Hi everyone,
I am trying to launch Gazebo-8 simulator via WSL - Ubuntu 16.04 installed on Windows 10 with Xming. I have installed Gazebo as described here: https://github.com/swiftgust/ardupilot_gazebo (ardupilot tutorial - link- seems to be a bit messy, but hopefully I have everything covered). Everything went OK and the program starts, but stays like that forever: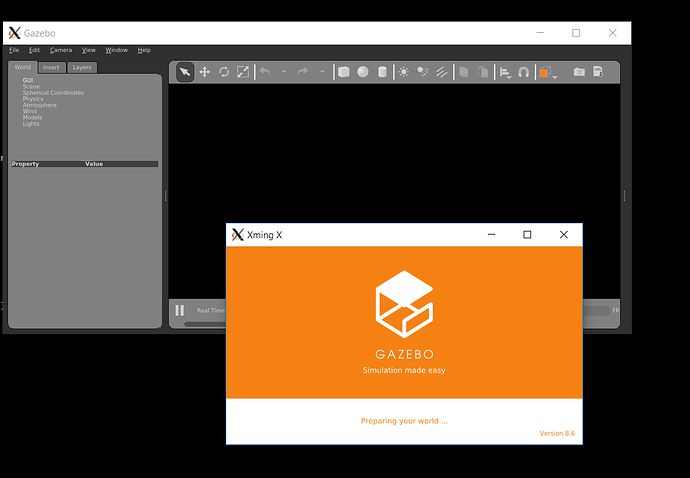 And here's an output of Ubuntu terminal after I call Gazebo: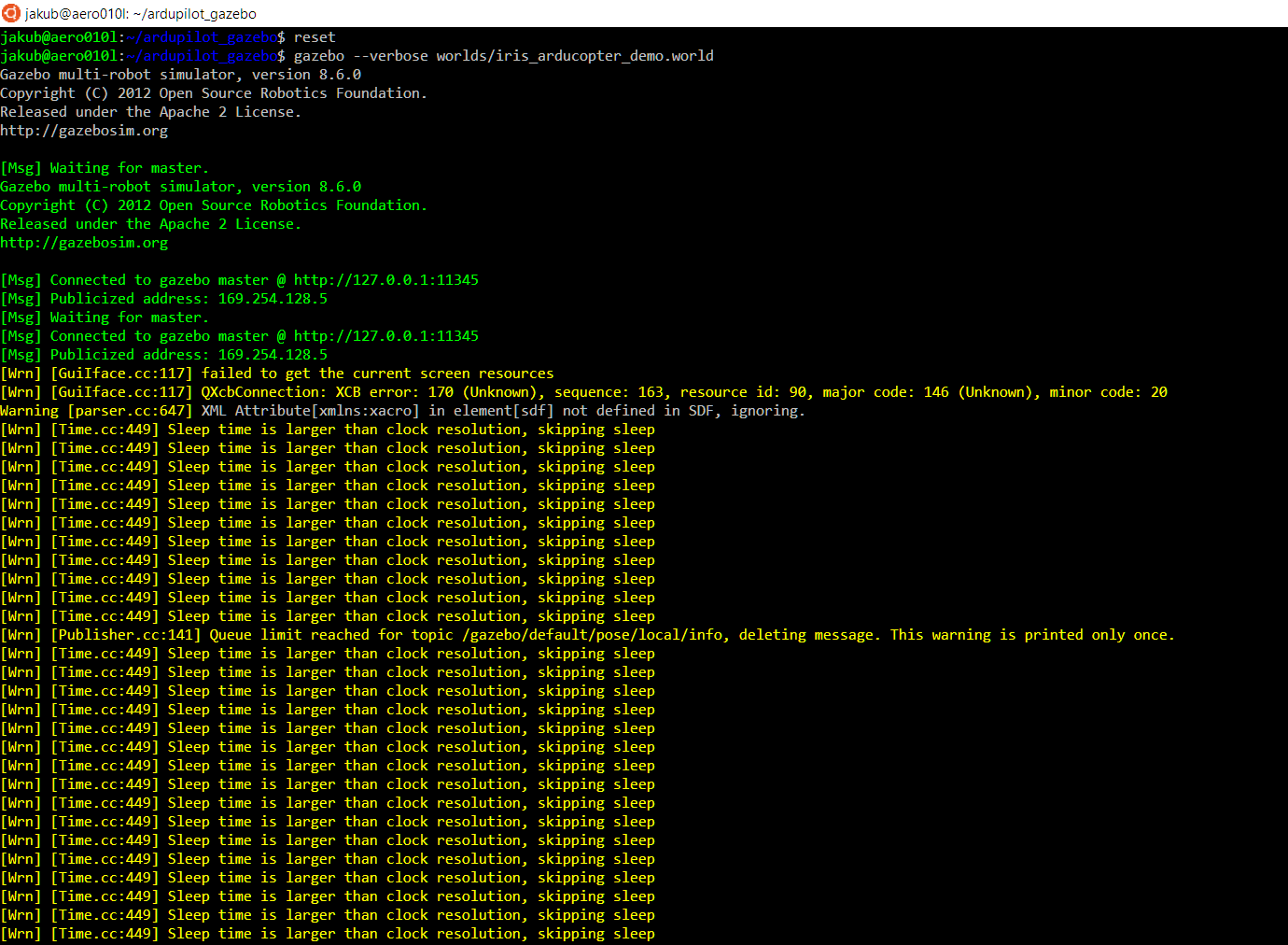 Should I worry about those warnings? The "Sleep time…" seems to be a common problem with low clock resolution (400ns) of Ubuntu running from Windows.
I've found some reference to this problem in Google that there's a bug with custom worlds and renaming it to "default" should help - but it didn't (http://answers.gazebosim.org/question/18521/gazebo7-hangs-with-black-screen-while-preparing-your-world/). Other suggestions state that it just takes time to download the worlds at the first time, but waiting for about an hour didn't change anything. Then I set up SITL (forgotten to do it before Gazebo) and this one seems to be working well.
Do you have any suggestions what could've gone wrong here?