When attempting to install FTDIUSBSerialDriver_10_4_10_5_10_6_10_7 as part of apm_planner_2.0.26_osx.dmg I get the error:
This package is incompatible with this version of macOS.
See screenshot: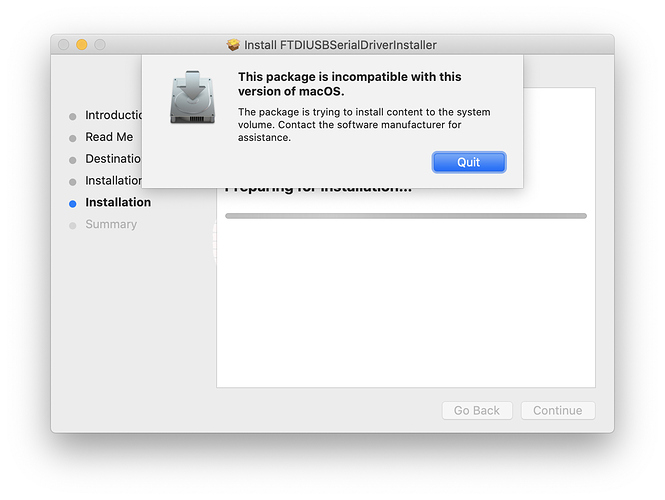 I believe as a result APM Planner doesn't detect the Pixhawk 2.1 Orange Cube. I would expect a com port option like cu.usbmodem01. Instead, I get the error:
No valid device found. Check to be sure your APM2.5 or Pixhawk/PX4 device is plugged in and drivers are installed.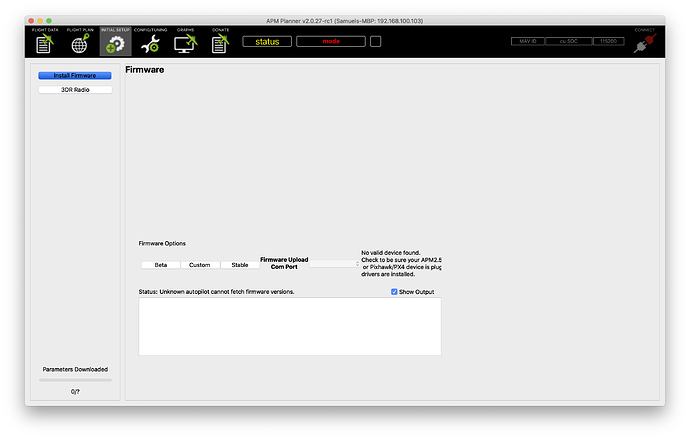 I'm curious if I'm doing something wrong? Thanks everyone.