Hi all,
I have a problem trying to change flight modes on mission planner.
They always keep on "1500 mode 4" as you can see at the picture
At same time it seems that there is a "second flight mode" on failsafe screen that matches with servo output.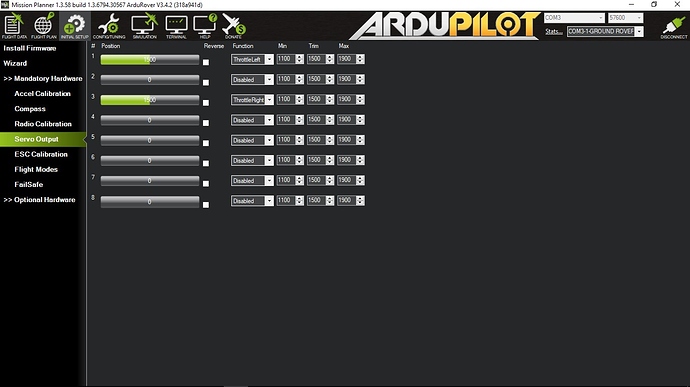 I don't understand anything of this. Maybe anyone could help me?
Runnning on a two motors boat.
Thanks so much.
Pau