Hello,
I'm using Holybro Kakute F7 AIO and Arducopter 4.0.3 Quad.
When i fly first time in AltHold mode, with my throttle trigger, the copter climb approximately 5-6 meters although released the throttle stick.
But for second fly, without restart FC, there is no huge climbing. When i release the throttle stick, the copter keeps current altitude. If the FC restarted, the huge climb is happening again in first flight. Is there any bug?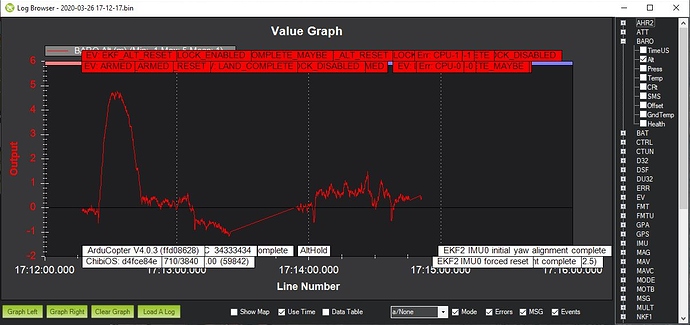 My first flight log: https://drive.google.com/file/d/1GqB3pfk8NTQbOs6GswXvX3HjKZaRrhD-/view?usp=sharing