Hi all,
I tested my X8 this morning. I originally planned to do a test flight, then AutoTune, but cancelled after the first one as I experienced some issues.
Build:
F2X8 Frame

T-Motor U5

40A ESCs

1655 props, lower ones have a broader airfoil

PixHack FC

X8R Receiver, X9D Transmitter
General summary:
It took off in a relatively stable manner and was well-controllable.

I noticed that one channel was reversed, probably Pitch. [I bought this one as an unfinished setup, so it's possible that the FC orientation is reversed and it's not Pitch, but Roll] I reversed it on the Taranis, but couldn't try it out yet.

After landing, when disarmed, what seems to be Motor 8 stopped immediately and not just after disarming.

Trying to power up again, I noticed a strange noise roughly from the direction of Motor 8, so I called it a day. It sounded a bit like a prop hitting a wire, but there is absolutely none close, so it should come from the motor.

The log analyzer tells me:
Test: Motor Balance = FAIL - Motor channel averages = [1159, 1256, 1281, 1280, 1210, 1216, 1239, 1315] Average motor output = 1244 Difference between min and max motor averages = 156
Basically these are my questions:
Does anyone have an idea what's up with that motor? Should I recalibrate the ESCs?

Will that also solve the Motor Balance issue? Or is Motor Balance generally difficult due to the X8 configuration?

Is there anything else in the logs that jumps at you as being wrong / dangerous?
Here's a video of the flight:

I uploaded the .tlog and the .bin, please tell me if you need more!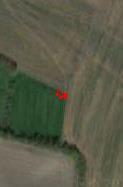 2017-04-30 06-25-08.bin (1.1 MB)