How to see which ArduPilot version is running on my PixHawk, with QGC? This post says to look for AUTOPILOT_VERSION in QGC's Mavlink Inspector, but I do not always see it there. If I reboot the controller from QGC then AUTOPILOT_VERSION appears briefly in Mavlink Inspector, and it looks like this: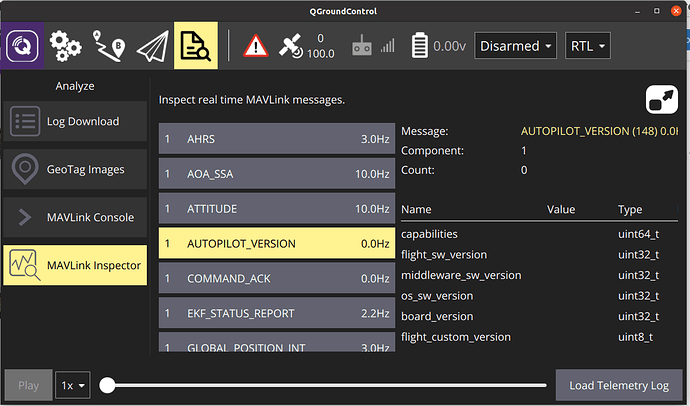 I believe the controller is running the latest stable version of ArduPlane as of 11/21/2021 (4.1.3?), so not sure what "Message: AUTOPILOT_VERSION (148)0.01" (upper right) means. Note also there are no displayed values for capabilities, flight_sw_version, etc. After a brief time (minutes?), AUTOPILOT_VERSION disappears from Mavlink Inspector.
I am running QGC version 4.0.2. Thanks!