Flying one of my standard test missions today, my copter got an EKF3 lane switch.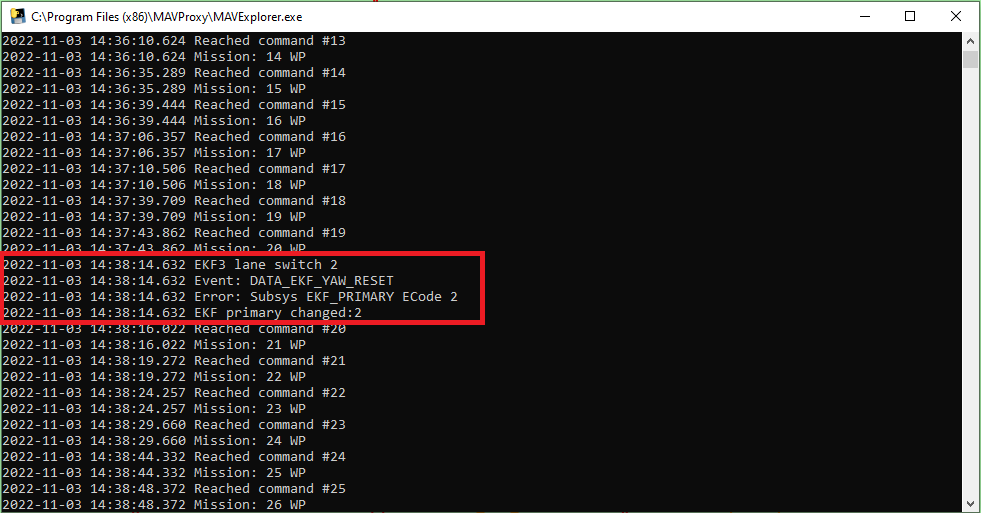 The copter continued the mission successfully - and I repeated it again right after this mission concluded - no further problems.
I would like to see how much I can learn about the cause of this lane switch. - to see if there's anything I can do to prevent it's reoccurrence.
I first looked at MavExplorer EKF3/Normalised Innovations and found that there was a spike in XF4(x).SV at exactly the time of the lane switch: 14:38:14.632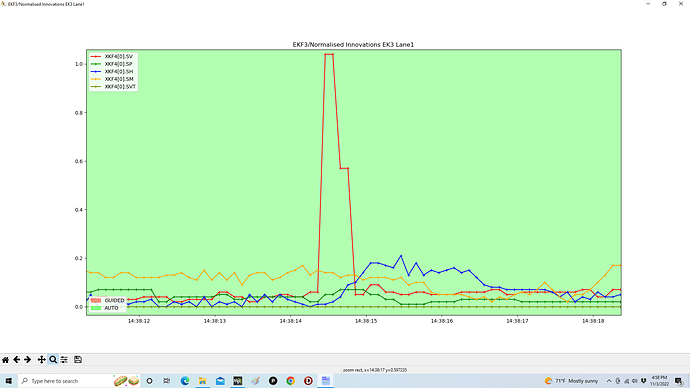 Using Mission Planner I found that all three EKF's had a spike in SV at the time of the lane switch.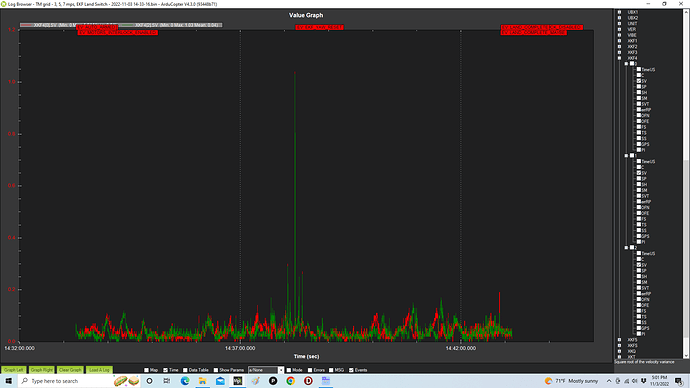 From here I need some guidance.
Since all three EKF's had the same spike in SV, does that mean that the lane switch accomplished nothing - the firmware simply tried a different lane to see if another lane was OK?
(If so - I suppose no lane switch was necessary - but probably good to do anyway.)
I'm trying to understand if any of this points to a likely hardware of software problem. Do innovations on all three EKF's generally point to software or hardware issues?
If it's hardware - I'll try to fix it by repair or replacement. If it's software, perhaps the DEVs would like to take a look at it.
I'd appreciate any advice or input on next steps I can take.
Thanks you!