I've been tuning a new 690-cass quad, with the gracious help of @xfacta and others. We've had some discussions about my FFT notch filter working as it should. It's a light quad - with a high thrust-weight ratio.
I understand that there's work in progress for improvements to FFT - so if there is indeed something peculiar here, maybe this example is helpful input.
If FFT is working as intended - or if maybe I have the parameters set wrong - I'd appreciate any guidance that might be available.
Thanks!
Here's the Mission Planner FFT panels: (Please note that I zoomed in on the graphs.)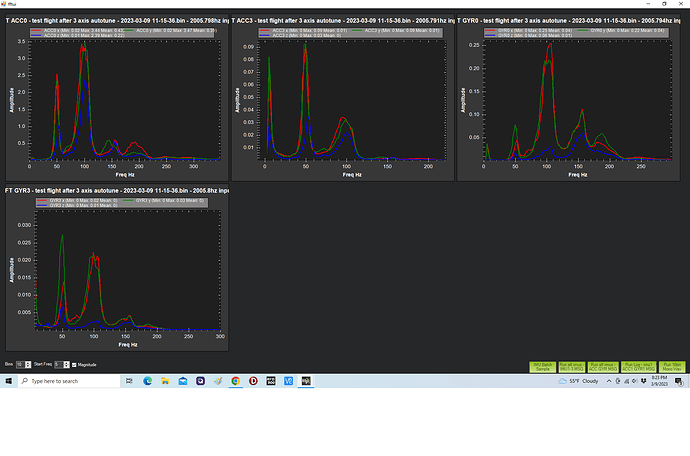 Here are the FFT parameters: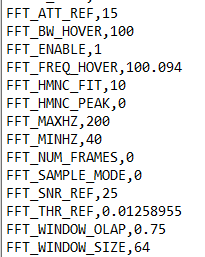 And here are the HNTCH parameters: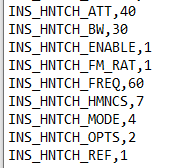 The log file for this flight is uploaded here: