Hi,
I have a Tarot X4 with Pixhawk 2 and U7 280 kV motors. I would like to know if someone could help me interpreting the logs, since I don't know what to infer from the FFT tool and how to proceed.
The first one is the PX2 on antivibration standoffs (Log: 2018-05-31 16-44-15)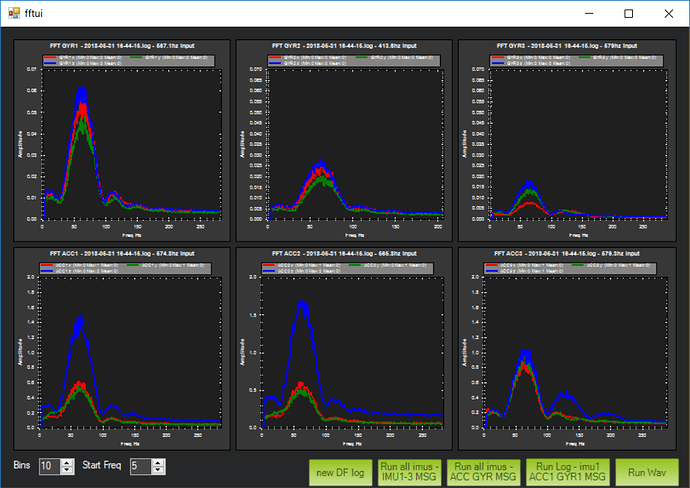 The second one is the PX2 hard mounted (double-sided tape, Log: 2018-05-31 17-06-20)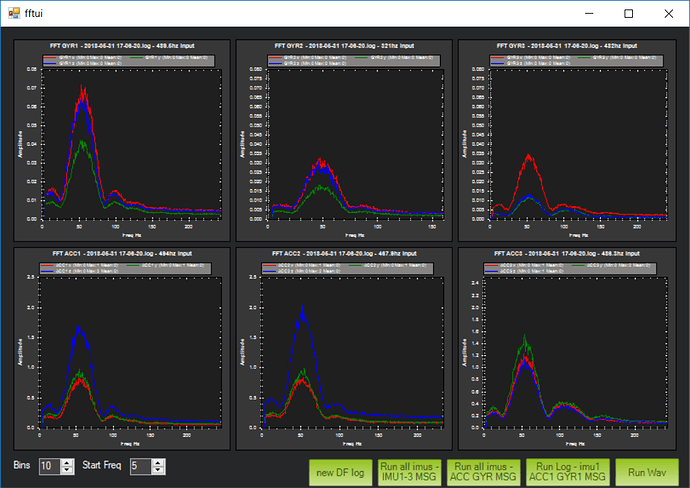 Either way, my vibration levels are still not acceptable when the copter flies on medium winds (4 m/s). I'm not sure how to proceed. The logs are attached below.
(Antivibration standoffs) https://drive.google.com/file/d/1uGAVFxygGsOsEnivONNxCWdEcMS9FR8p/view?usp=sharing
(Hard mounted) https://drive.google.com/file/d/1Uw60RAHICdbbSri_dSV1To4bQ0AHyKrN/view?usp=sharing
Thanks a lot,
Javier