Just did some tuning on a new build. Did the filter tuning using MavExplorer. The gyro graph on the left makes me think I nailed it. Then for reasons I plotted the same log in Mission Planner (latest beta within the last 18 hours). Now I see another bump, and the scale is negative.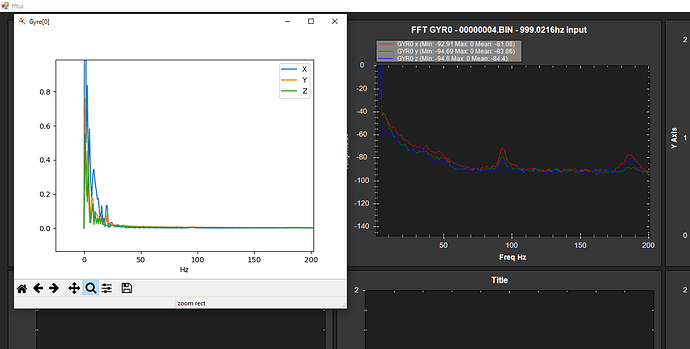 Here's the log if it helps.
https://mysait-my.sharepoint.com/:u:/g/personal/allister_schreiber_sait_ca/EdGSrwRVQ4RJqekbtvrspMkBhB5bcW5T-7oeqr0equPN8A?e=QYKKDH
Is this a MP issue, a MavExplorer issue? Or do I need a static filter?