Hello,
I crashed my plane today. I provided to log in the drive link. Briefly, my main purpose of the flight was pitch tuning with autotune mode.
https://drive.google.com/drive/folders/1kDhDMh3MBudPXn5Ydkz9ztMagi5lsD6Q?usp=sharing
Related parameters,
AUTOTUNE_LEVEL = 6
SCALING_SPEED = 16
ARSPD_USE = 1
Also, I tuned roll parameters with no problem one flight ago. (After this tuning flight, my basic tunics screen is uploaded in the drive link)
More specifically, I takeoff with manual mode and after that I changed mode to FBWA (the altitude was approximately 60 meters). After the changing, the plane started to diving movement.
The video of the flight which was crashed.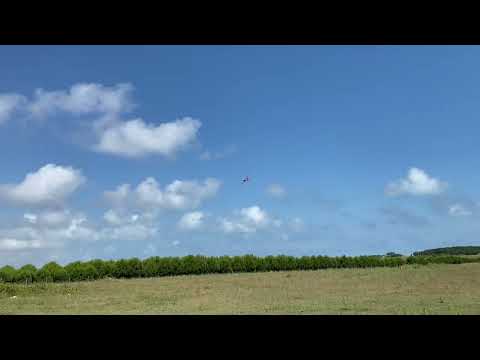 Could someone help me analysis the reason? Thanks for now.