Hi guys,
My Ar Wing Pro maiden crashed due to weird RTL response when failsafe. The wing uses Arduplane 4.0.8 on Matek h743 wing. The takeoff and autotune works perfectly. After that, I started an auto mission. During the mission, it triggered failsafe. Then the airspeed started dropping (no airspeed sensor and GPS ground speed is fine) and FC increased throttling to 100%. The wing started oscillation and crashed due to lost of control.
Here is the video. The first 10 minutes is perfect. The issue started at 10:30.
https://www.youtube.com/watch?v=sDYNlZNP-g0&t=630s
Here is the bin and log file. https://drive.google.com/file/d/1eySArkrL_u3JlKsY6F5DQ3M0tsnFMukr/view?usp=sharing
From log, it seems CTUN.ASPD started dropping and caused throttling to 100%. The CTUN.ASPD looks strange.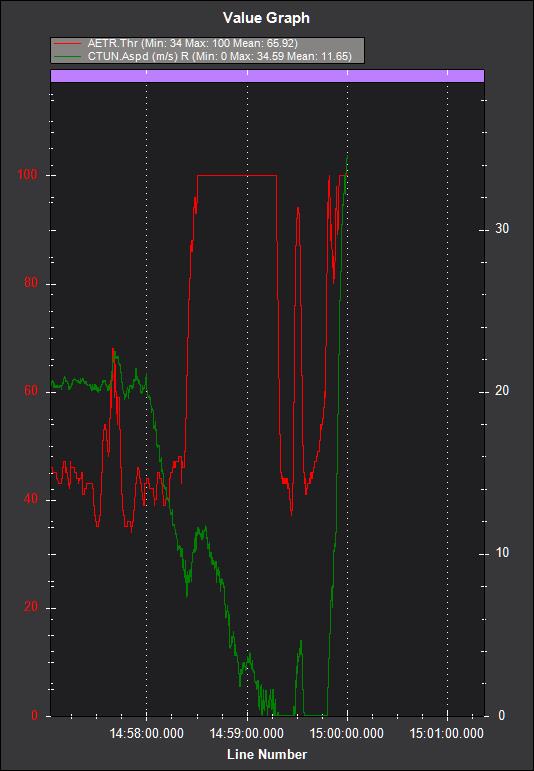 Please help me root cause this issue.
Thanks,
Mavic