I try to git clone and make ardupilot on windows, but I have some problems.
I open the px4 console and input 'git clone git://github.com/ArduPilot/ardupilot.git' to download the program.
And then I input the command 'git submodule update --init --recursive', but it failed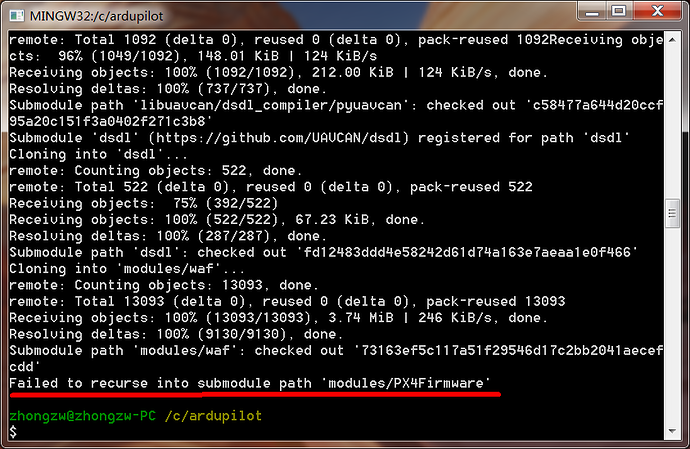 Anybody know how to solve it?
I'll be appreciate for your help!