Hi,
I have a F450 frame with a APM2.8 on there. The frame works quite well with the default PID's, but of course i ran the auto-tune. The problem i have is not specifically related to the PID's before and after the autotune.
The autotune did change the PID's.
I've recently move the battery from the top mount, to the bottom because i think it's better mounted there.
I feel that the drone is very unstable when going down. Especially when the battery is nearly flat, it looks like it's going to fall out of the sky (this actually has happened to me from about 3m high)
My question is - are there specific PID settings that would make the descent more stable?
My PID's are like this: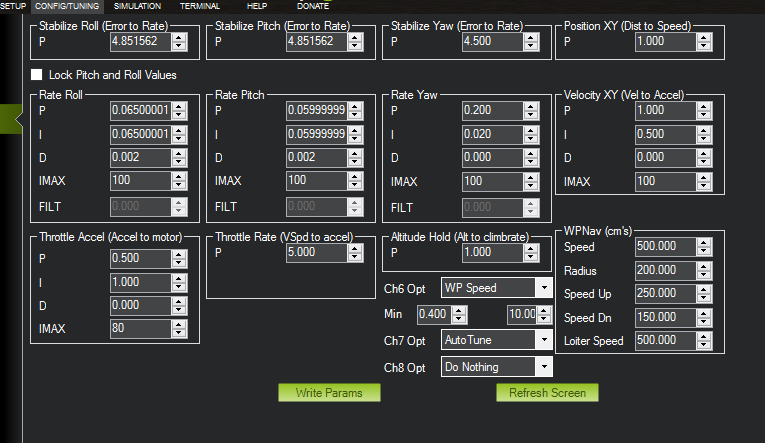 Some help would greatly be appreciated!