Good day all.
Hope everyone is safe and sound. I had a question about ESC temperature today.
I was tuning a quad on the weekend. IT went perfectly except after the roll tune I swapped out the battery and got a pre arm fail on Bat2 voltage. Normally I don't use Bat2 for measuring, but since it's a new build and I am looking for issues. I have is set.
Anyway long story short I got a Bat2 lo voltage warning. So I pulled the battery and tried a third…same result. So I packed up and when home.
I checked the logs and found that there was no ESC telemetry at that point. So in diagnosing the issue I found Motor 2 ESC while working and spinning the motor was no longer providing telemetry and in fact had ground out the telemetry line so no other esc was providing it as well.
So I am replacing that faulty unit nce more arrive.
But it sparked a question.
What is the normal temperature range the community see's on their ESC and is it even accurate.
I ask because all I can think of is an over heated device, which struck me as odd as these ESC are
https://shop.holybro.com/tekko32-f3-metal-esc-65a_p1124.html
Which handle 65 amps and on a bad day I pull. Less the 18 amps during a tune and even less liek 5 amps during a normal flight so I assume they can handle this current with out cracking a sweat.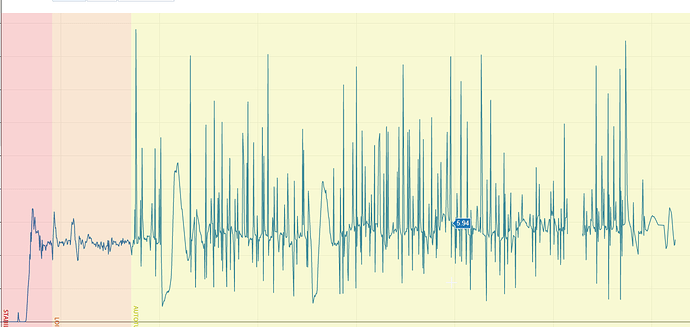 But as you can see from this graph I routinely get to around 100C even if the outside temp is -8.
So I am curious what others are experiencing.